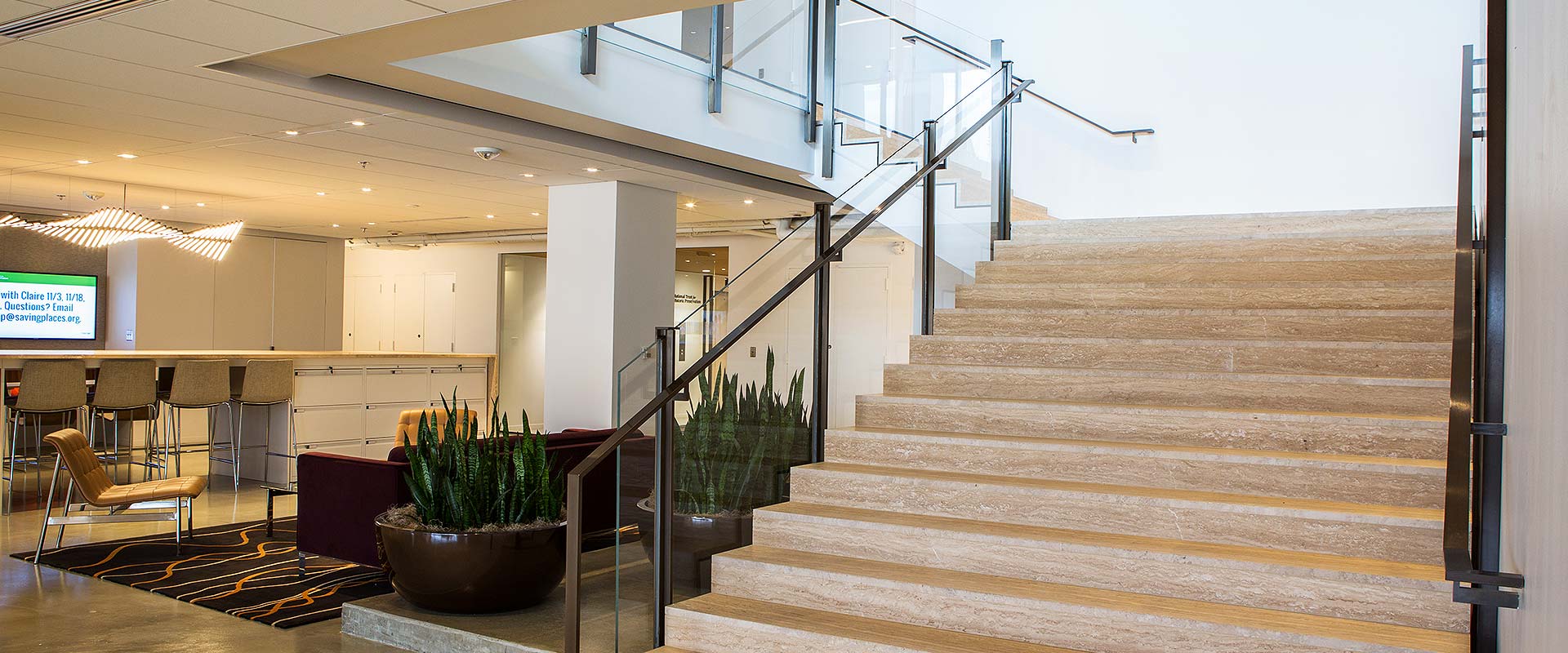 Watergate Complex
Contractor
Structure Tone
Shickel Corporation had the privilege to fabricate and install a feature stair in the Watergate Complex in Washington, DC. The steel stair between the 10th and 11th floors is topped with marble treads and oil-rubbed bronze handrail. The custom bronze posts and railing were oil-rubbed in the field by the Shickel installers. Beside the stair is a muntz metal wall panel that Shickel cut with a waterjet from 1/8" thick muntz metal and oil-rubbed before installing. In the ground floor lobby, Shickel fabricated and installed decorative bronze wall panels and assorted ornamental metals.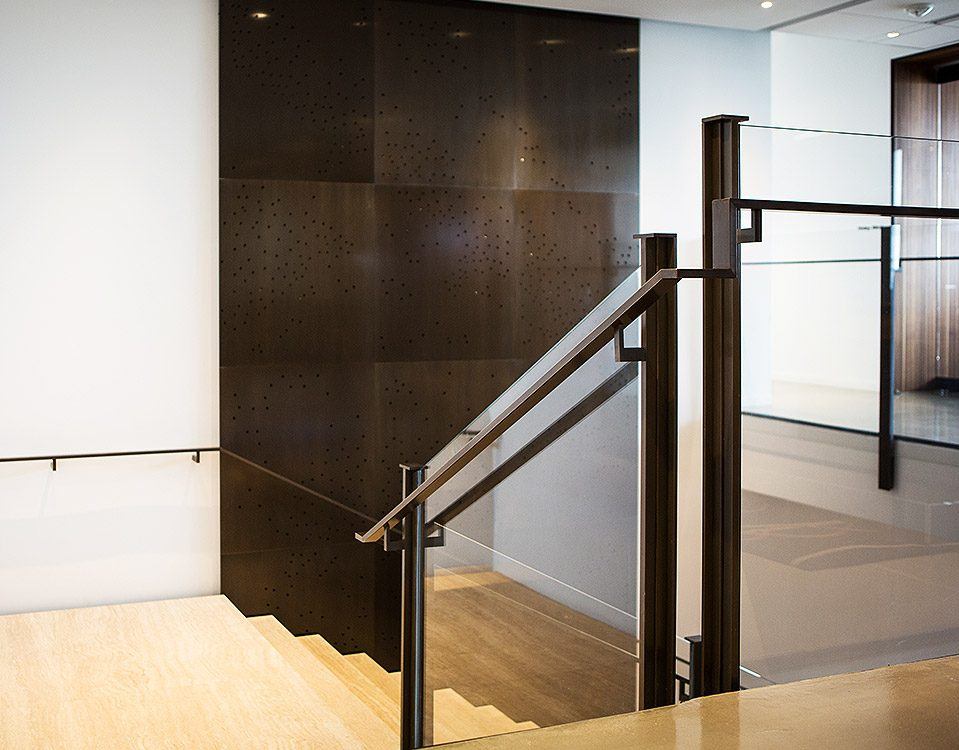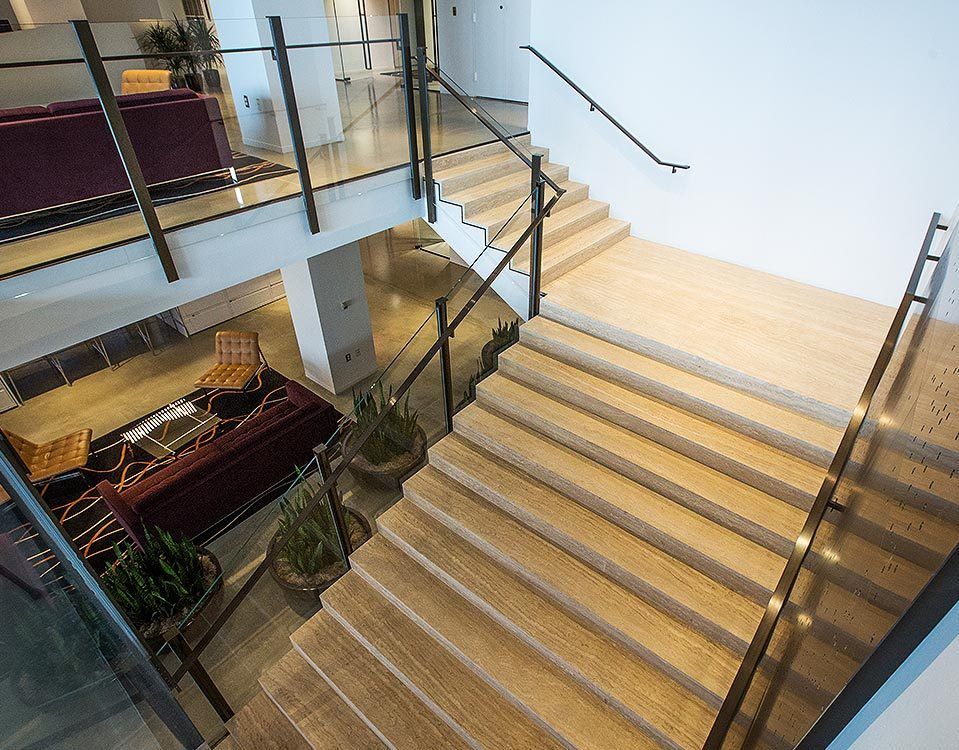 All handrail was fabricated from oil-rubbed bronze that is reinforced by cold form steel.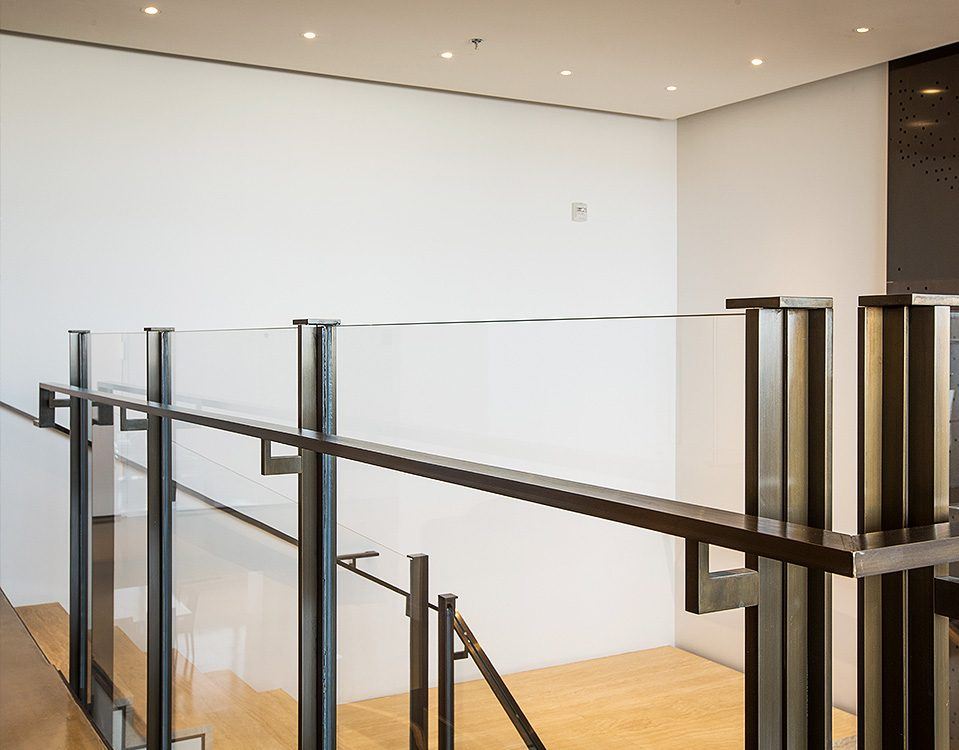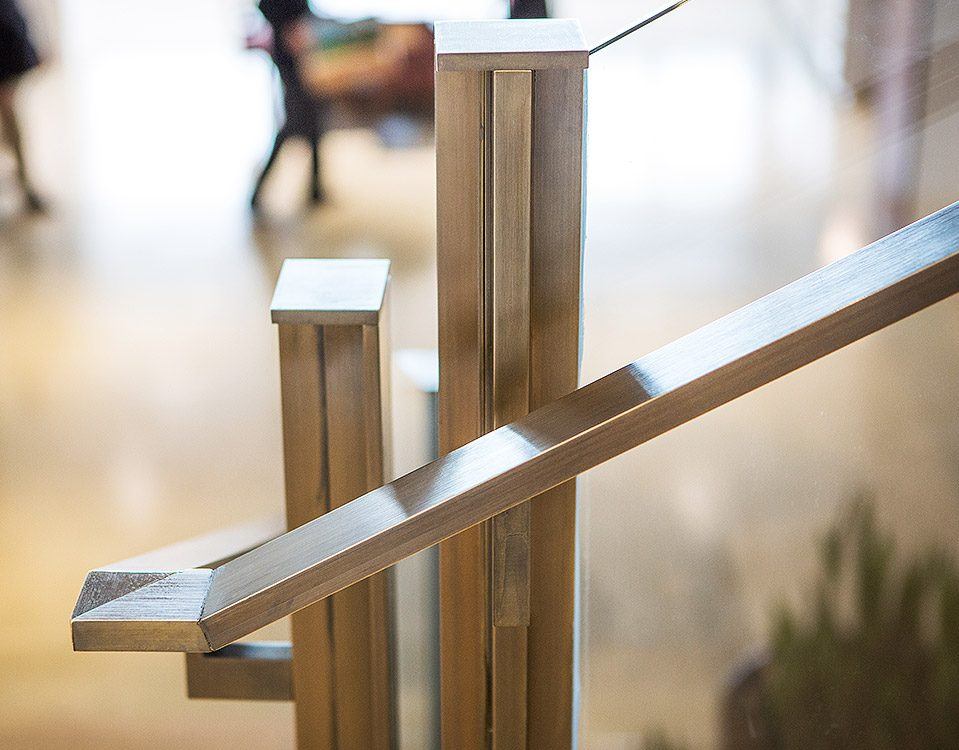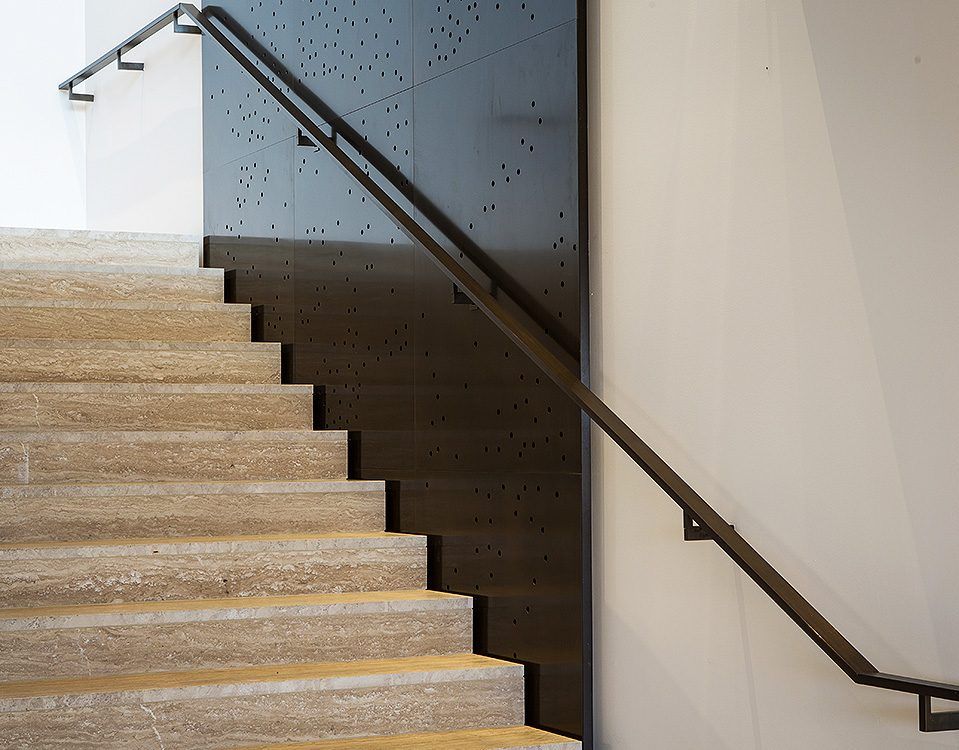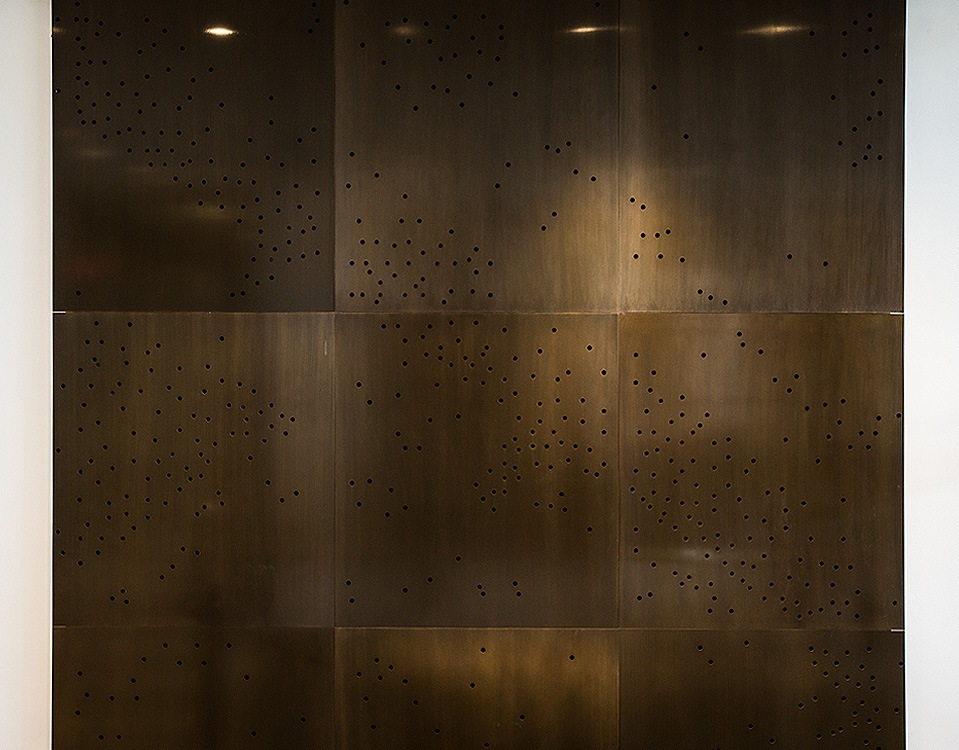 The two floor muntz metal wall was waterjet cut from 1/8" thick plate sections.