Employment
Shickel Corporation is a leader in the design, fabrication, and installation of ornamental and architectural metals. Family owned for more than 80 years, we're a stable and growing organization committed to creativity, quality, and customer service, as well as a leader in our community. If you're interested in a company that believes in integrity and treating each other with respect, consider joining our team.
Job Opportunities at Shickel
We're always looking for bright, hardworking individuals who share our vision for unique and memorable projects to join our team. Explore the various key roles and discover where your talents might fit.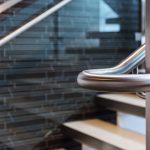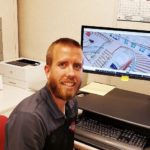 We're committed to growth
We've been expanding in the ornamental metalworking niche for years and we've proudly become a $20 million a year business with over 100 employees. More growth is on the way.
You'll do memorable work
We take on cool, complex, and fascinating projects that will challenge you to grow and develop your skills. The work we do is unlike anything you've seen and includes projects you won't find anywhere else.
You'll take pride in every project
Our high-visibility projects prove just how far we've come, with work being featured in major universities, museums, hospitals, hotels, and office buildings.
We want to see you excel
To help you maximize your abilities, we offer on-the-job training, career paths, apprenticeships, programs with local colleges and technical schools, and more. Most of our managers are promoted from within.
We fit your lifestyle
Shickel's attractive salary and benefits package includes a flexible and accommodating work/life balance.
We pay you what you deserve
Shickel offers superior salaries, a generous benefits package (one of the best in the area), and a flexible and accommodating work/life balance.
supportive corporate culture
Considerate work/life balance
medical, dental, and vision
flexible spending account
short-and long-term disability
educational reimbursement
personal leave time and paid holidays
employee assistance program
uniforms and laundry service
employee discount on materials and merchandise
company vehicles for engineering and field service staff