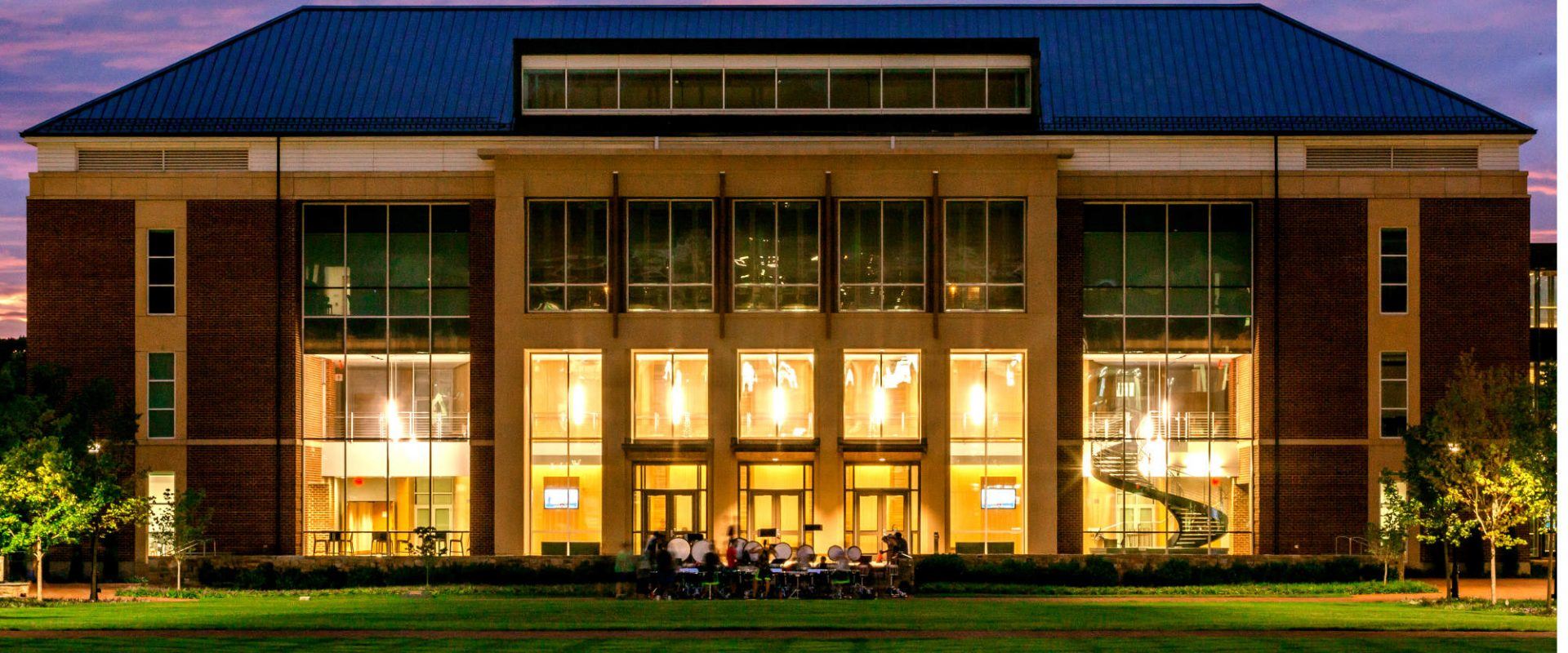 Liberty University
School of Music
Contractor
Construction Management Associates
One of the centerpieces for Liberty University's massive campus expansion is the beautiful School of Music. The building gives students all the tools they need to become top musicians in their field. It features practice rooms for honing their skills and a large, state-of-the-art concert hall where musicians will show off their talents for years to come. Shickel's contributions to the building include a feature spiral staircase, exterior aluminum sun shades, wood wall support steel, painted steel railings in the concert hall, stainless steel rod railing, multi-floor feature staircase, light rail support steel and ceiling support steel in the concert hall. Shickel welcomed the challenges in this project and used it as an opportunity to show the wide array of projects we are capable of completing.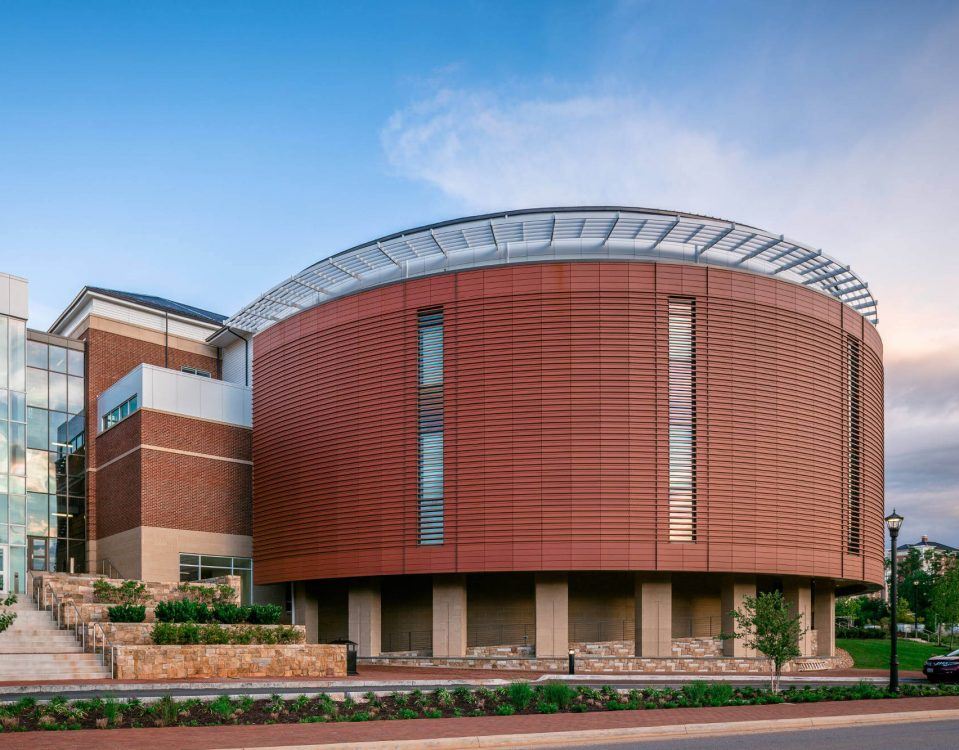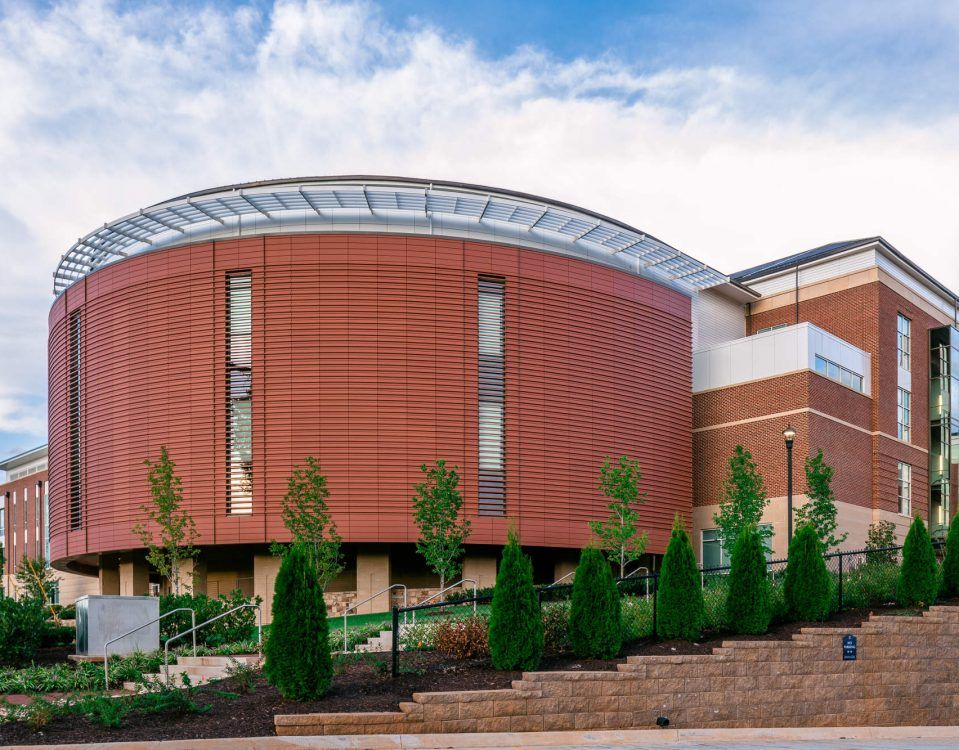 Shickel fabricated and installed a curved aluminum sun shade that wraps around the extrerior of the concert hall.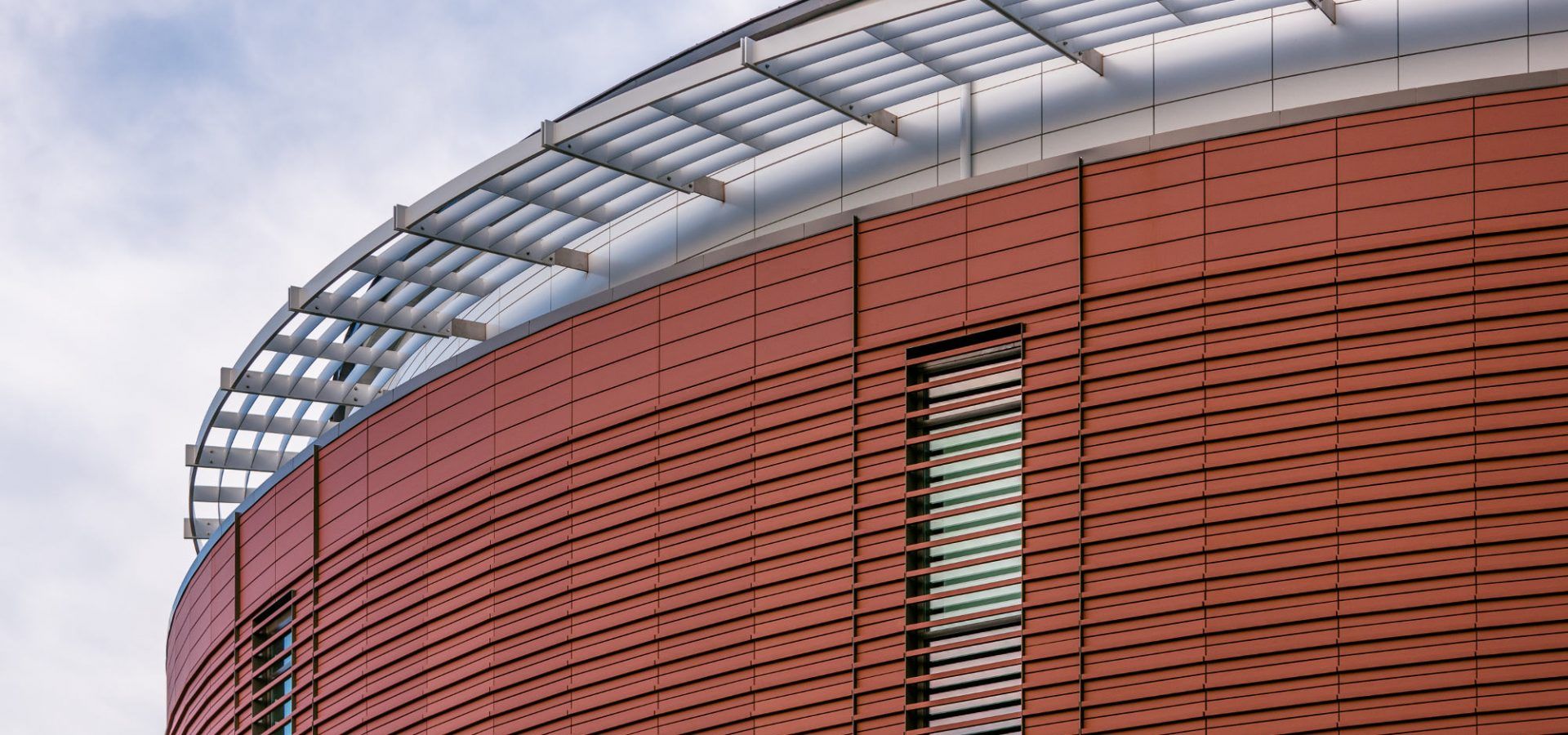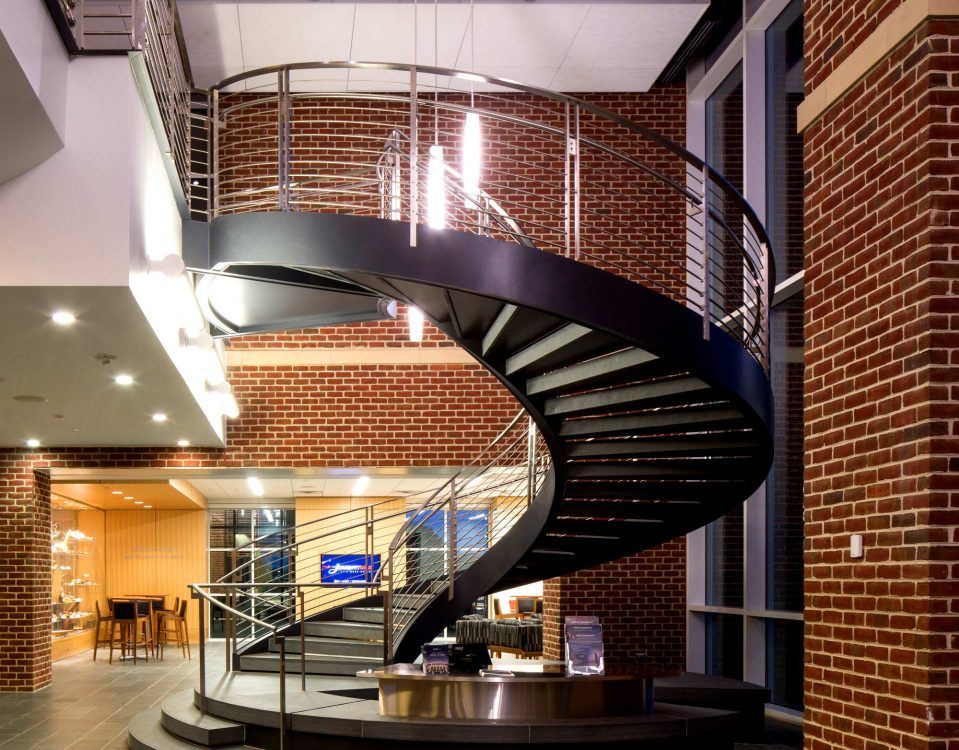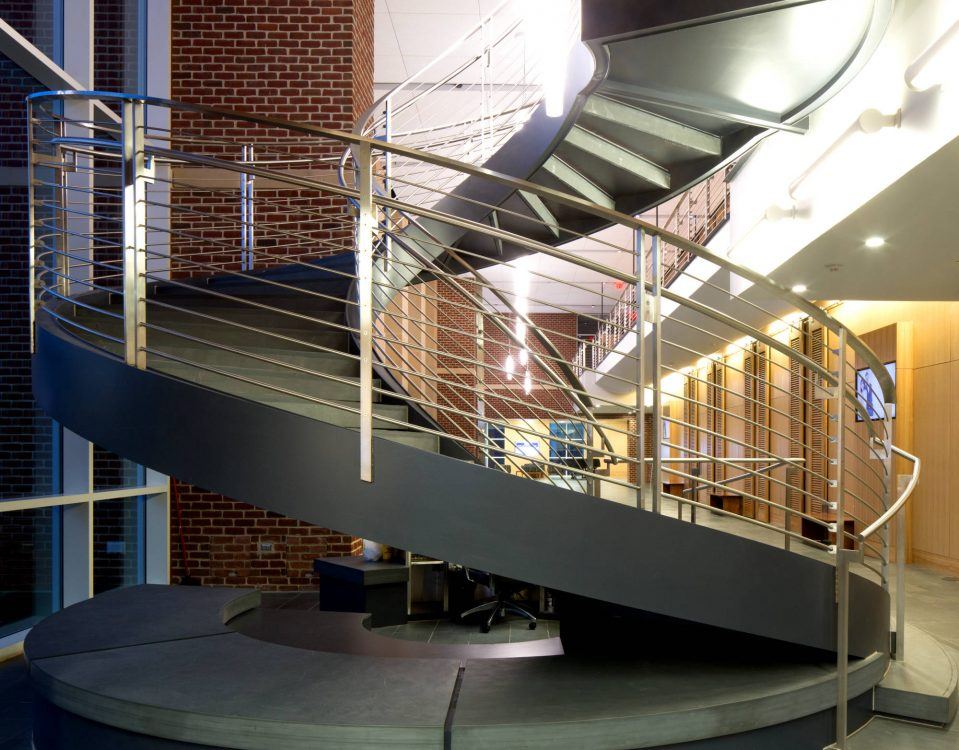 One of the highlights of the building is the spiraled stair that Shickel fabricated and installed.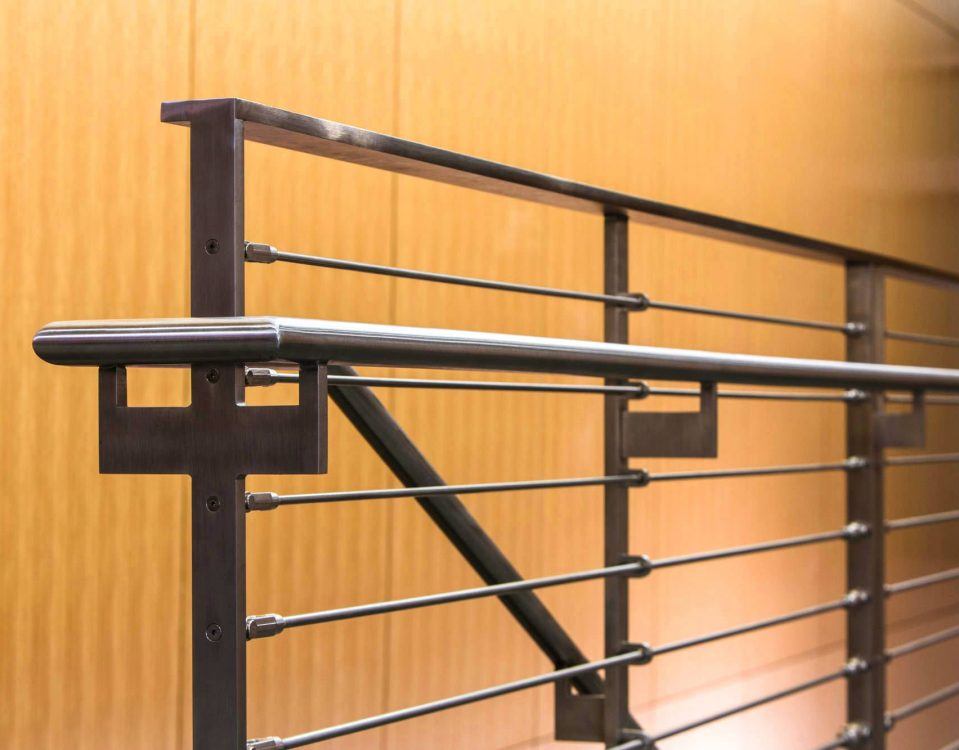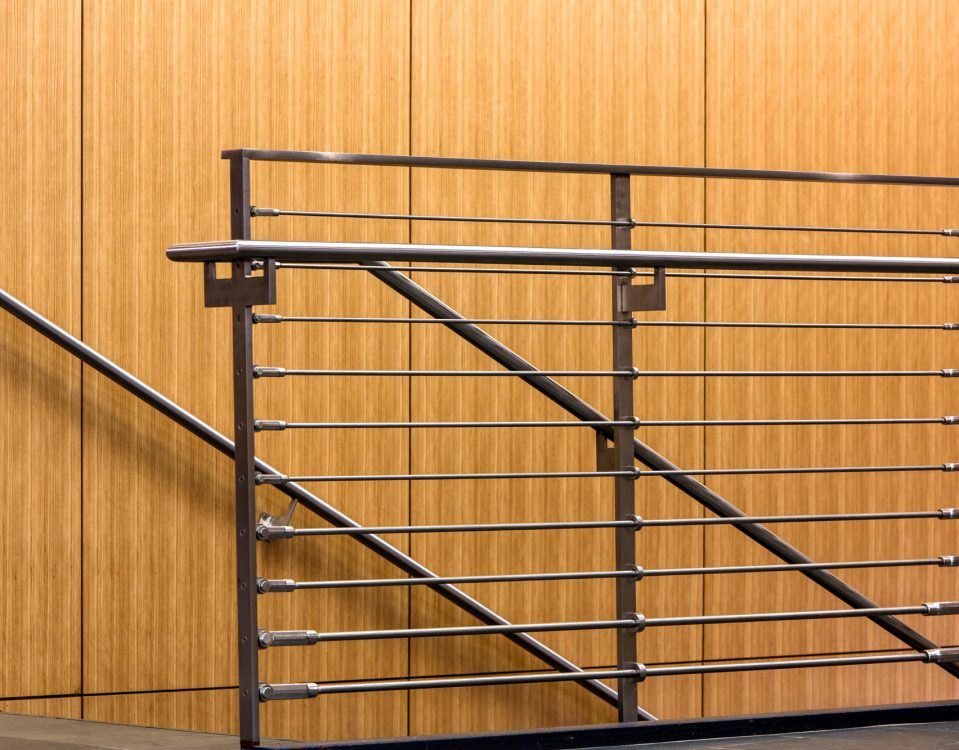 The stainless steel handrail utilizes stainless rods to mimic guitar strings. Starting with small rods at the top and progressing to larger rods at the bottom.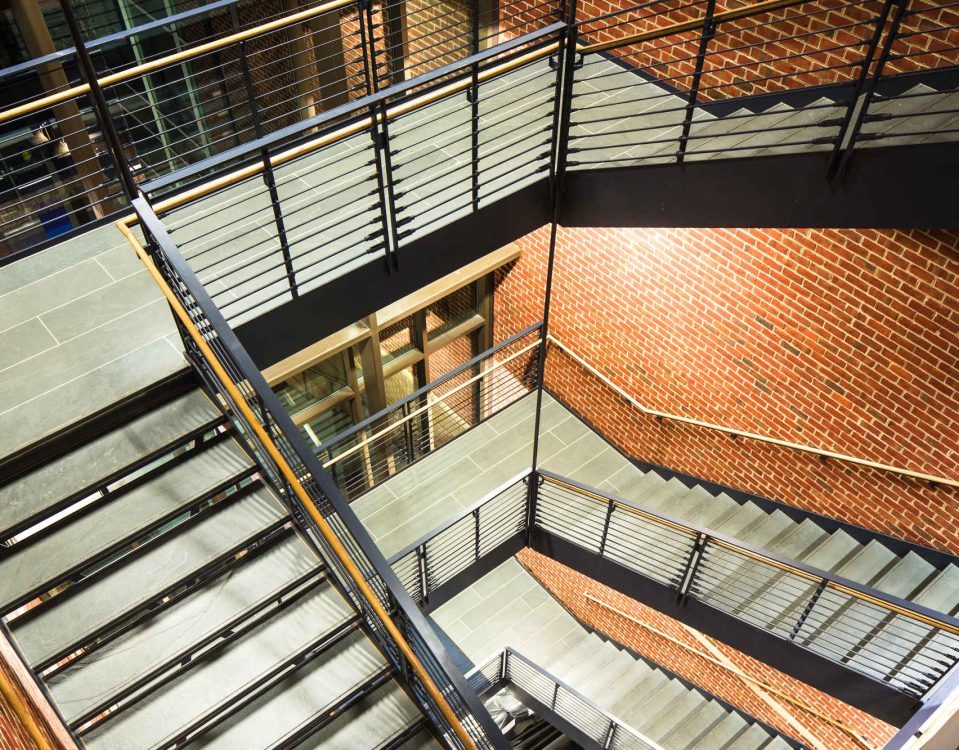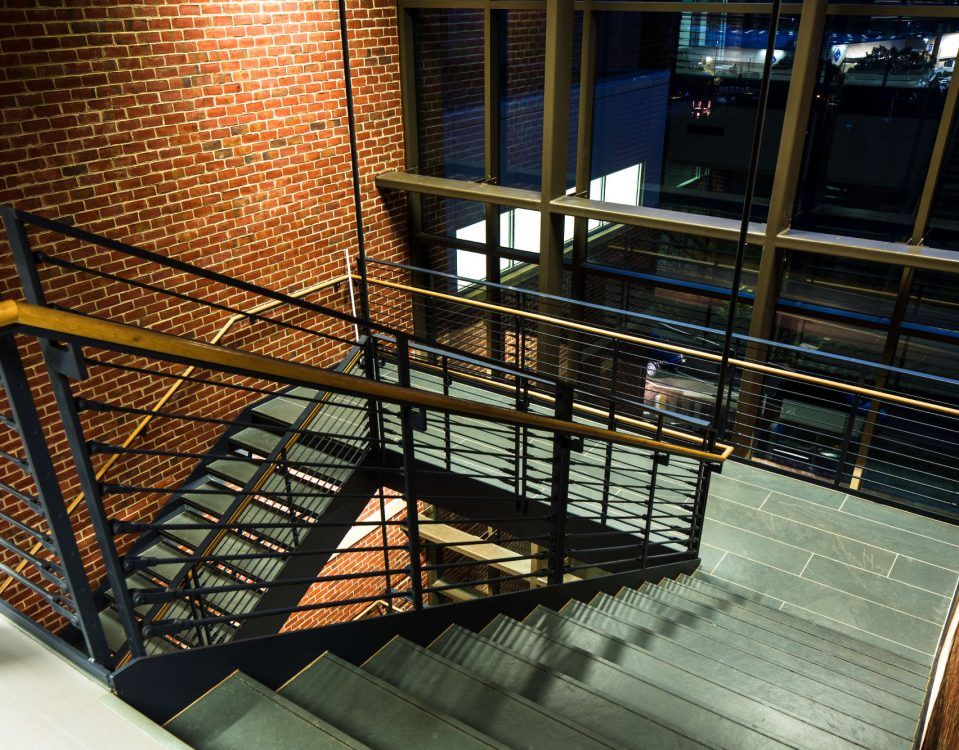 This stone tread stair is nestled between the two halves of the building.