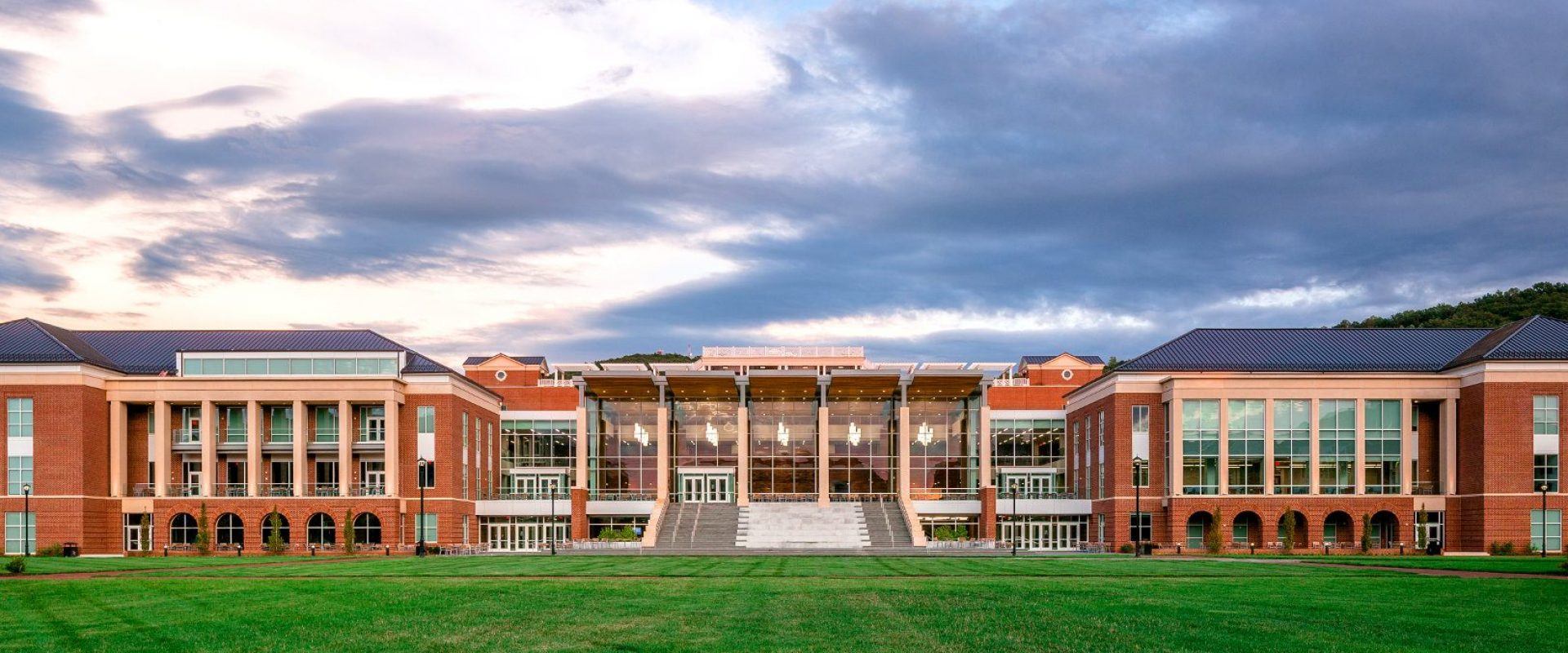 Liberty University Montview Student Union
Contractor
Construction Management Associates
Liberty University set out to create a place to truly enhance the student experience by giving them a place to not only study but also have fun. The Montview Student Union has several eateries and even a bowling alley in the basement game room. Shickel enjoyed the opportunity to fabricate and install several feature stairs, support steel for a curved wood wall, stainless outdoor railing, projector support steel, egress stairs and elevator pit steel. One of the highlights of the building is the massive, curved wood wall and a stair that runs in front of the wall before jumping behind the wall to continue its ascent. Shickel was selected to fabricate and install all of the steel structure that supports the wood wall as well as a stair that follows the curve of the wall.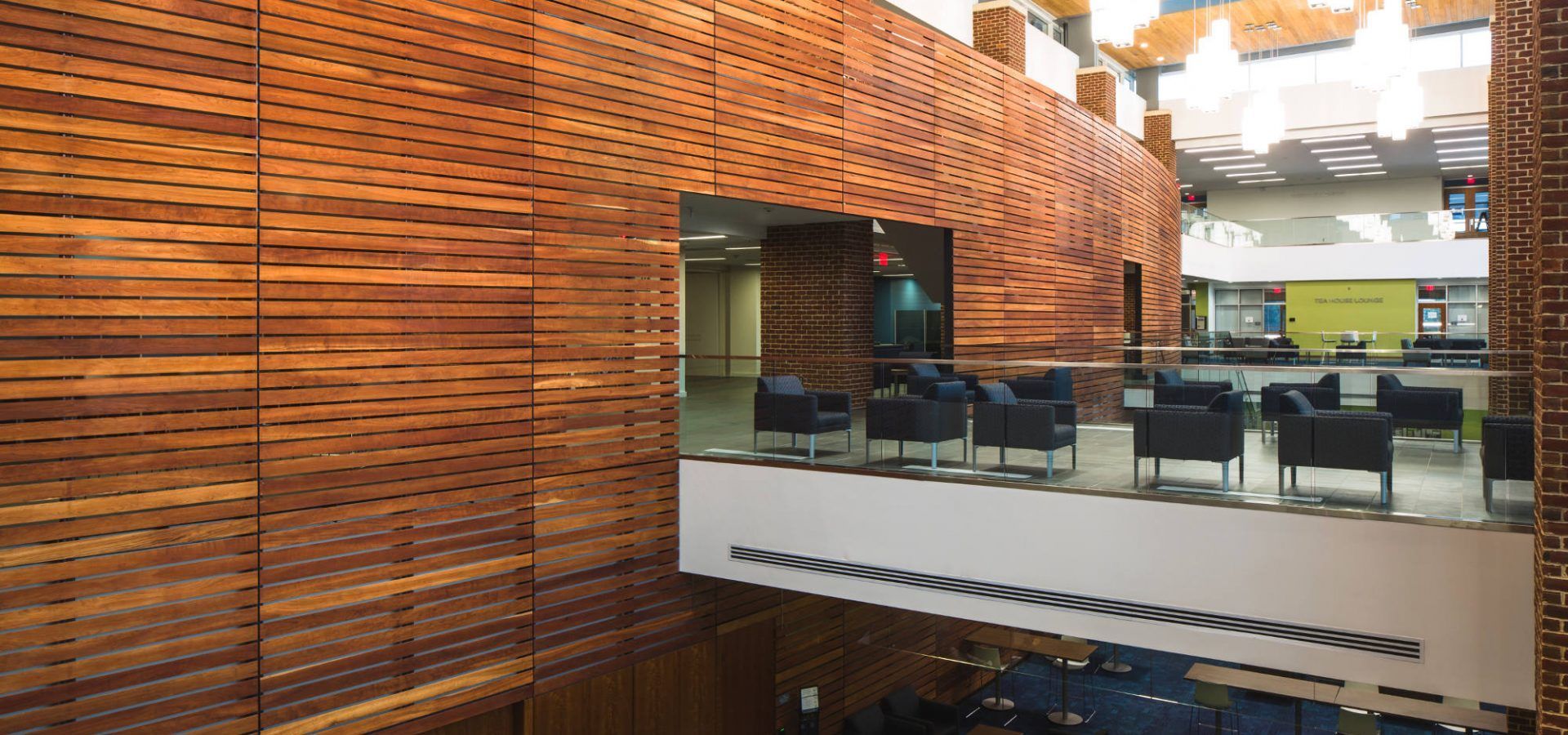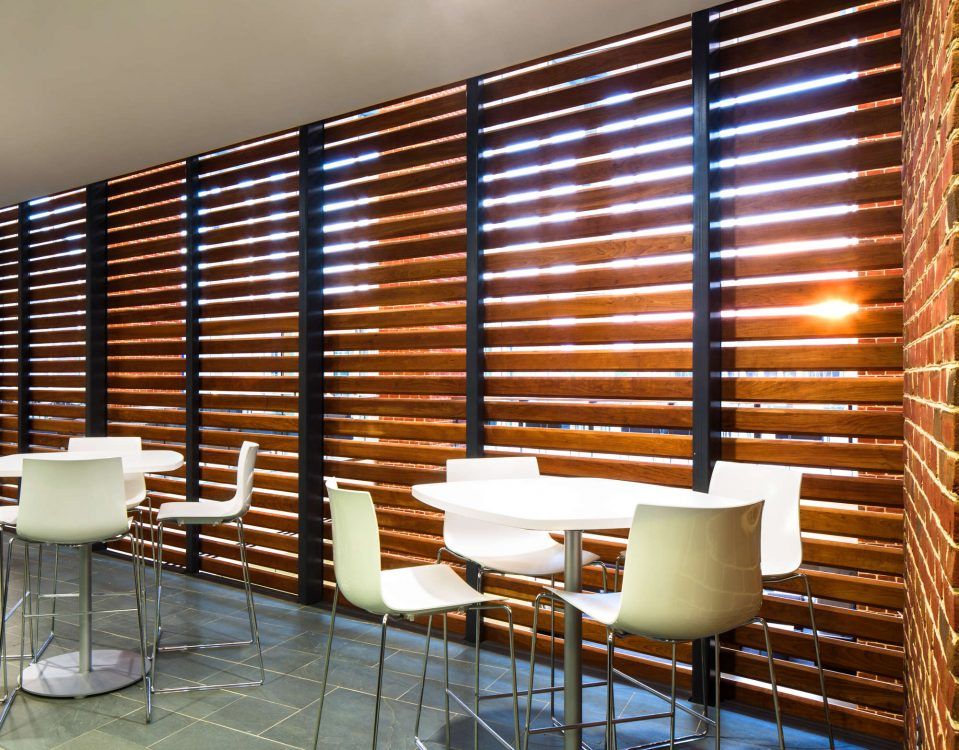 Shickel installed the steel structure behind the multi-level curved wood wall.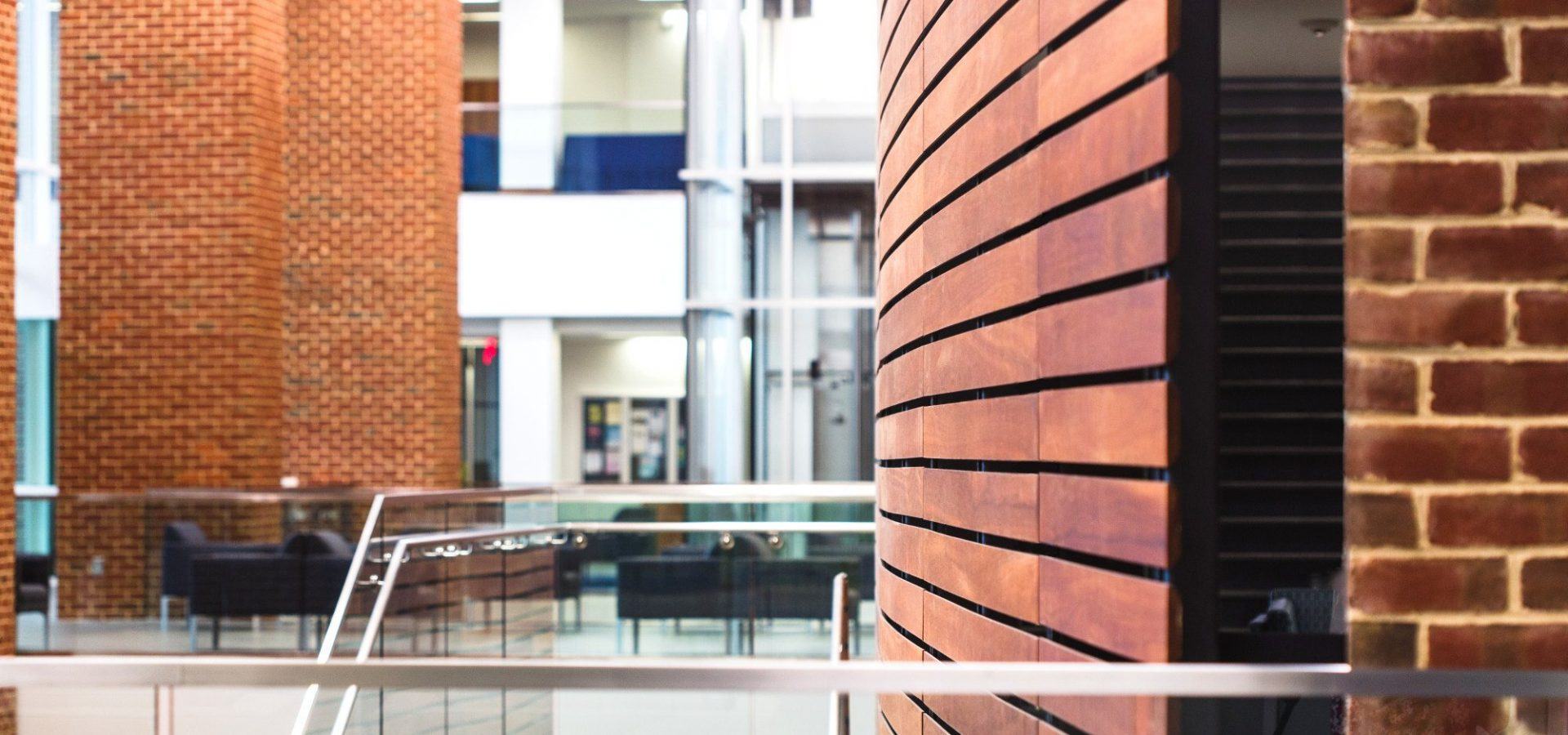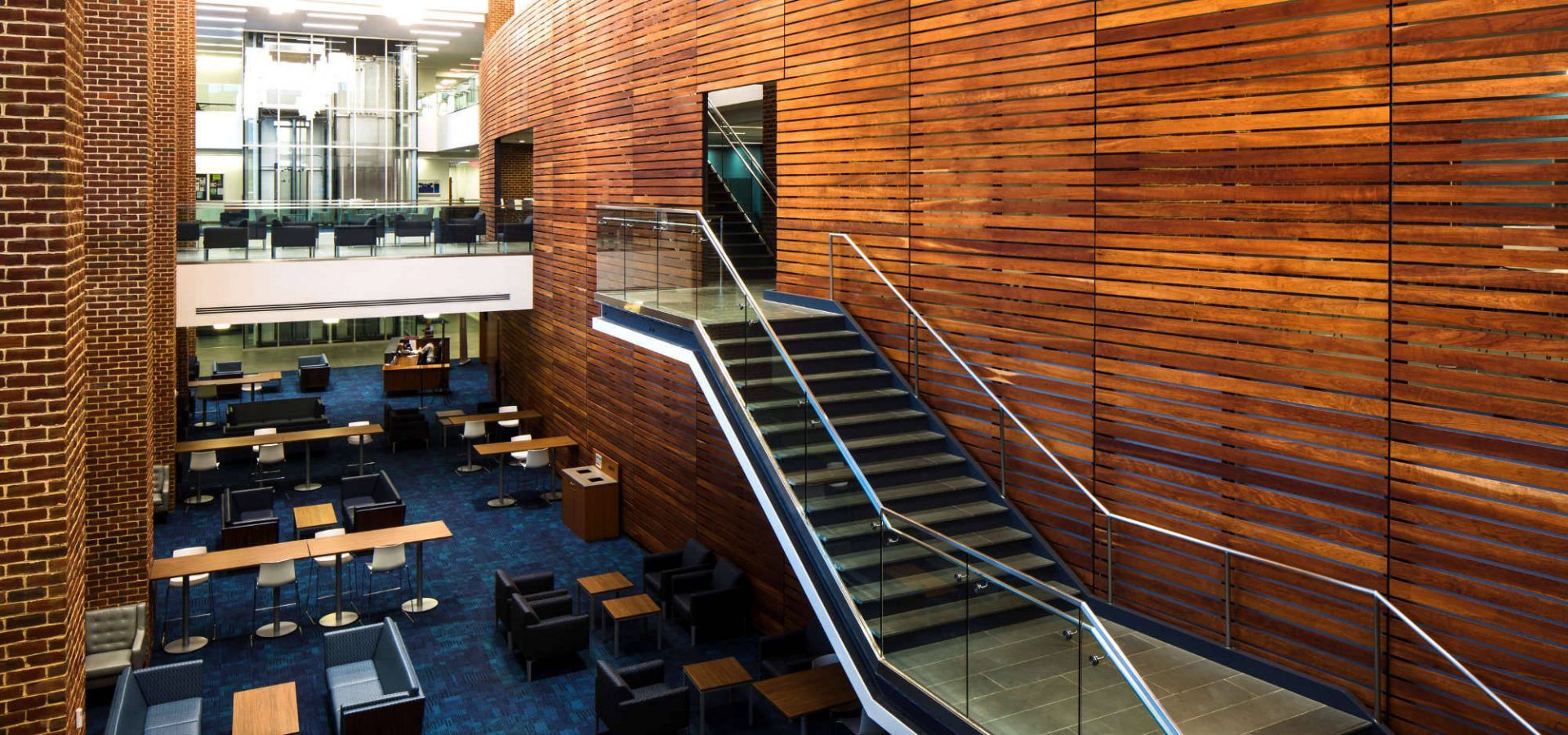 One side of the wood wall stair was straight while the side closest to the wall followed the curvature of the wall. The stair had to be supported by four single piece stringers running the entire length due to no support underneath.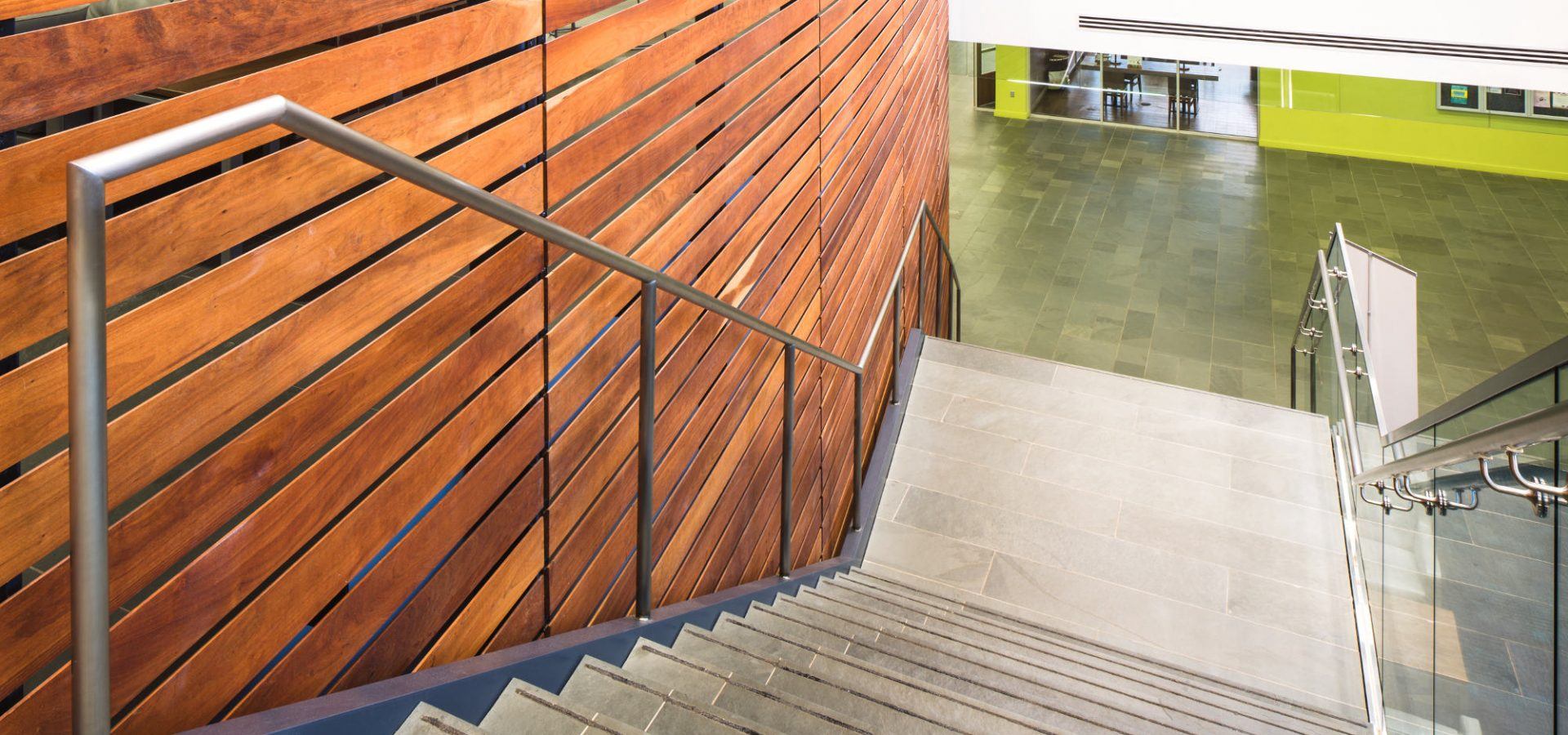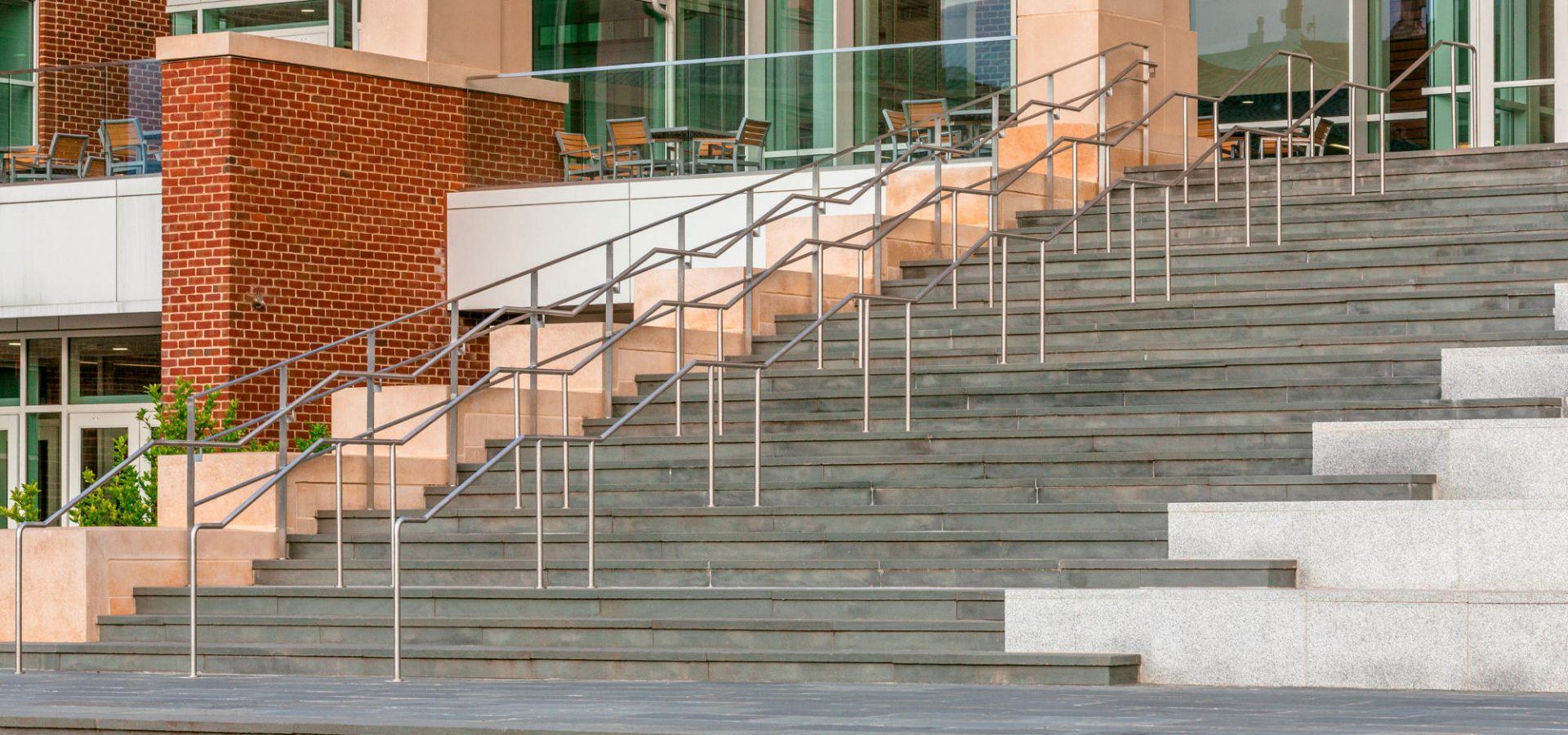 The stainless steel handrail on the main steps have lighting built into them.