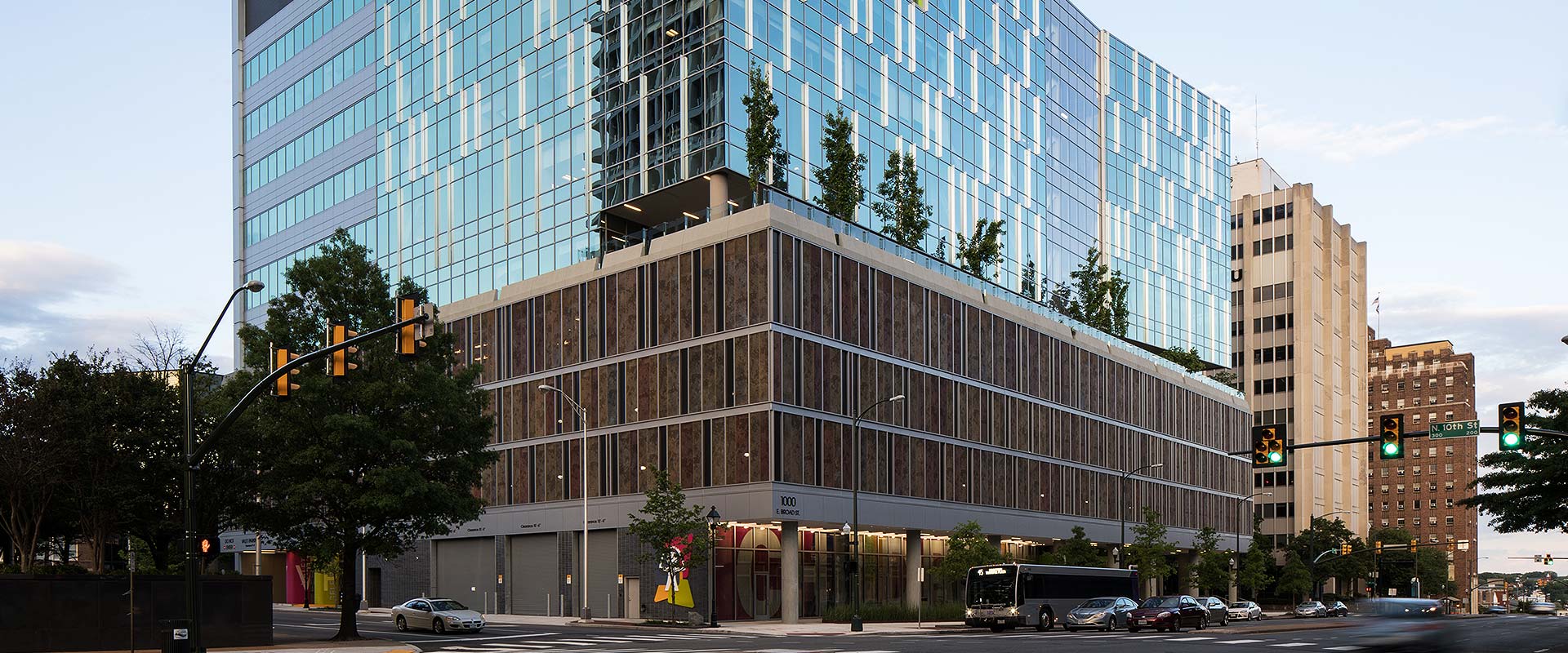 Children's Hospital of Richmond
Shickel Corporation's involvement in the construction of the Children's Hospital of Richmond can be seen on the exterior and interior of the building. Inside, Shickel fabricated and installed the atrium stair structure, cladding and glass railing on the fifth floor. The fully assembled stair had to be lifted via tower crane and flown through the side of the building. On the exterior, Shickel installed over 350 feet of glass guardrail on the children's sky terrace. While most of this glass was ½" thick, a small section was over six feet tall and ¾" thick.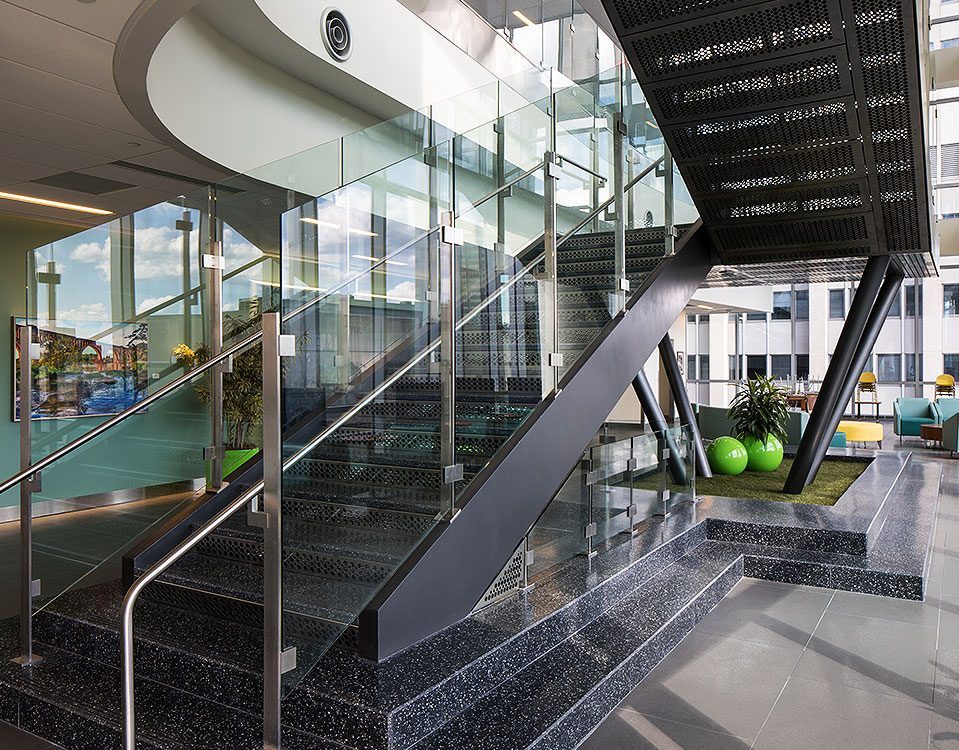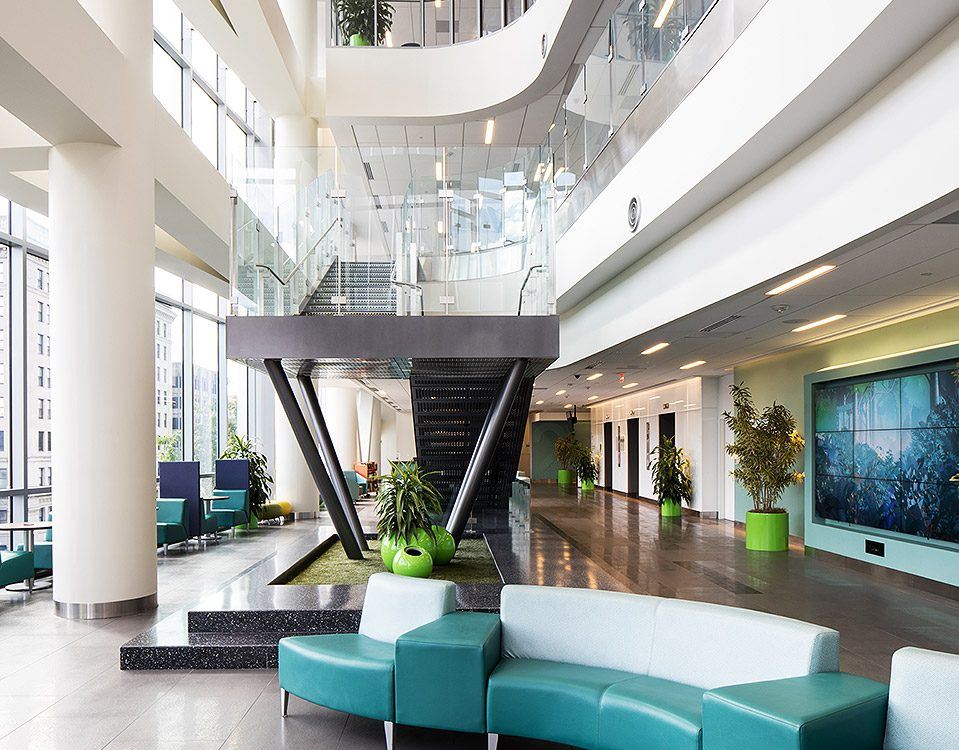 Interior stainless steel posts were set using plywood templates to ensure proper glass fit up.