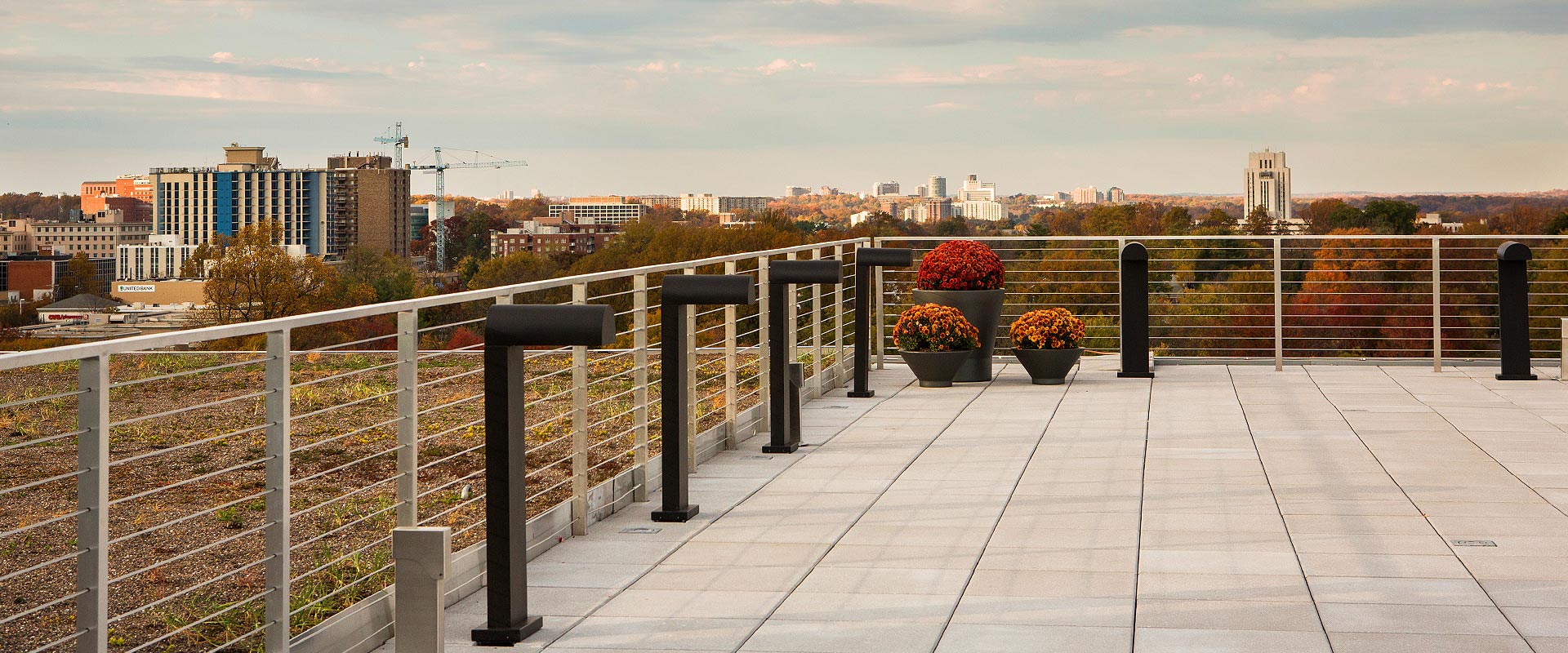 4500 East West
Contractor
Clark Construction
Architect
Shalom Baranes Associates
Location
Silver Spring, MD
Shickel Corporation completed several packages including elevator surrounds, stainless steel base trim in the lobby, stainless steel backsplashes, retaining wall plates and rooftop cable railing. The stainless steel retaining wall plates were used to create a contour in the outdoor landscaping. The rooftop cable railing was made with custom aluminum posts with stainless steel cable running between.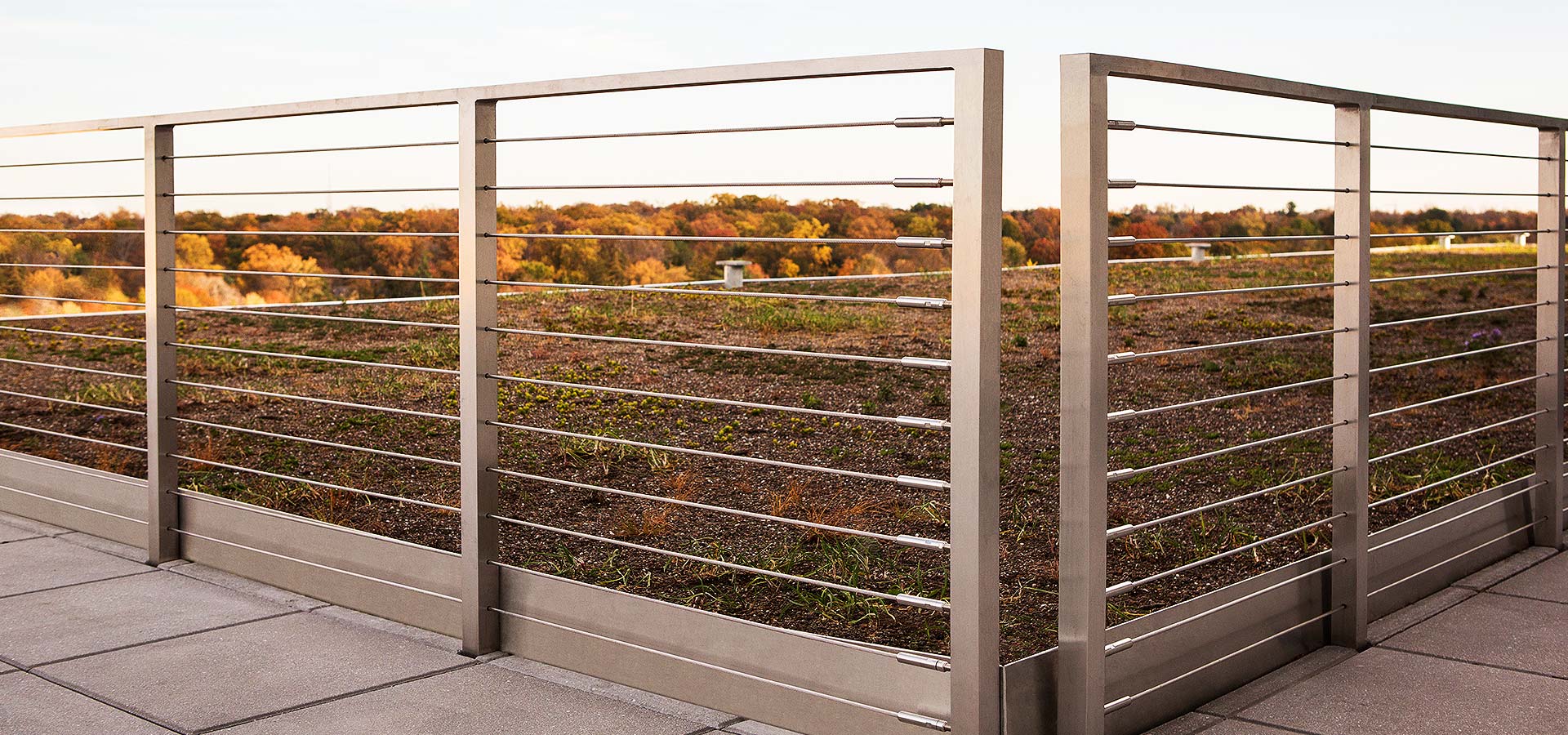 Our cable railing surrounds the 4,500 square-foot rooftop terrace and green space.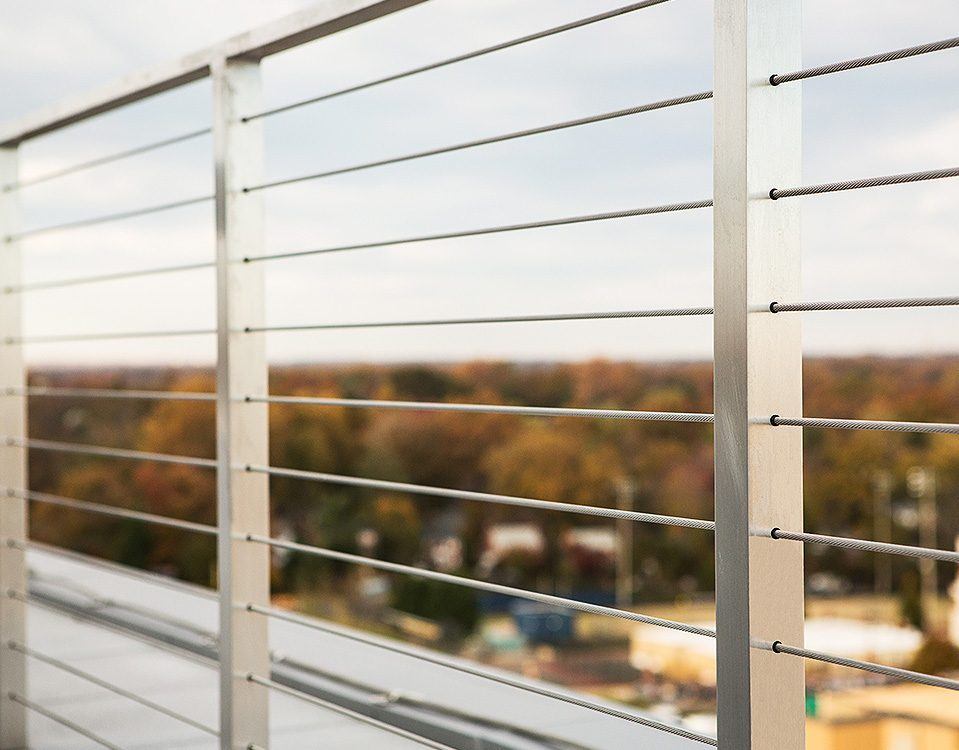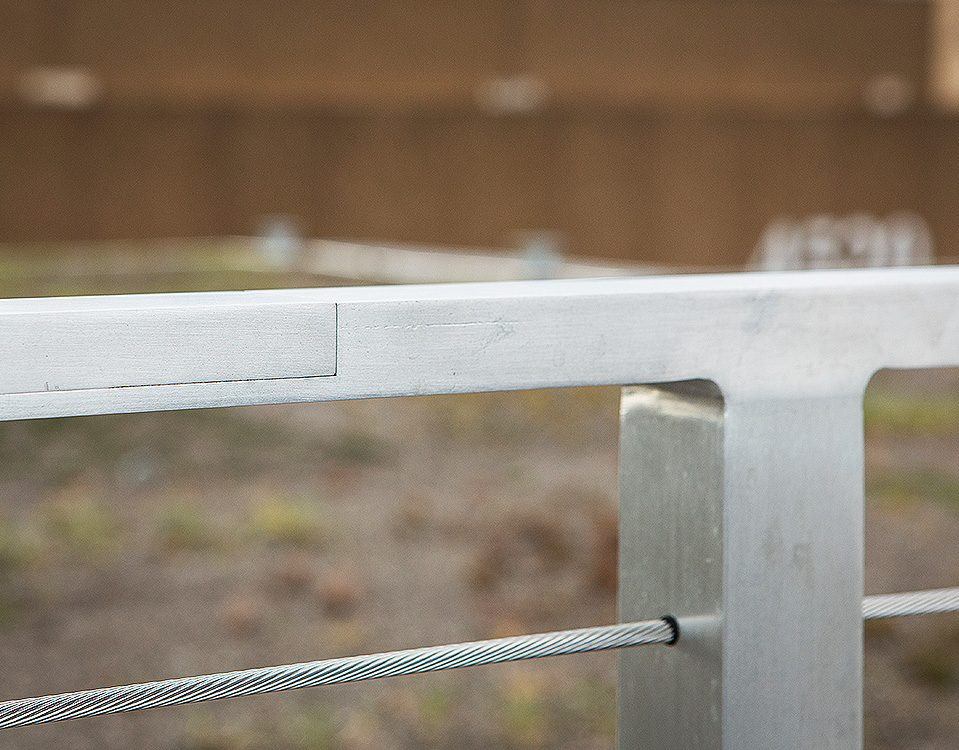 Lap joints were machined into the top rail to provide smooth transitions along the rail.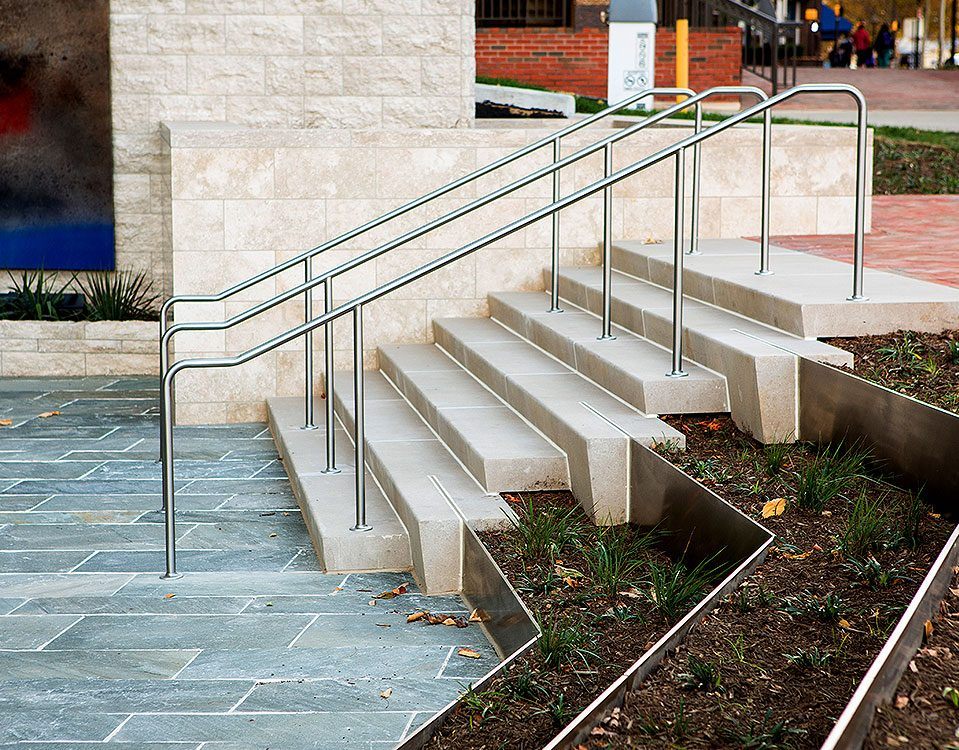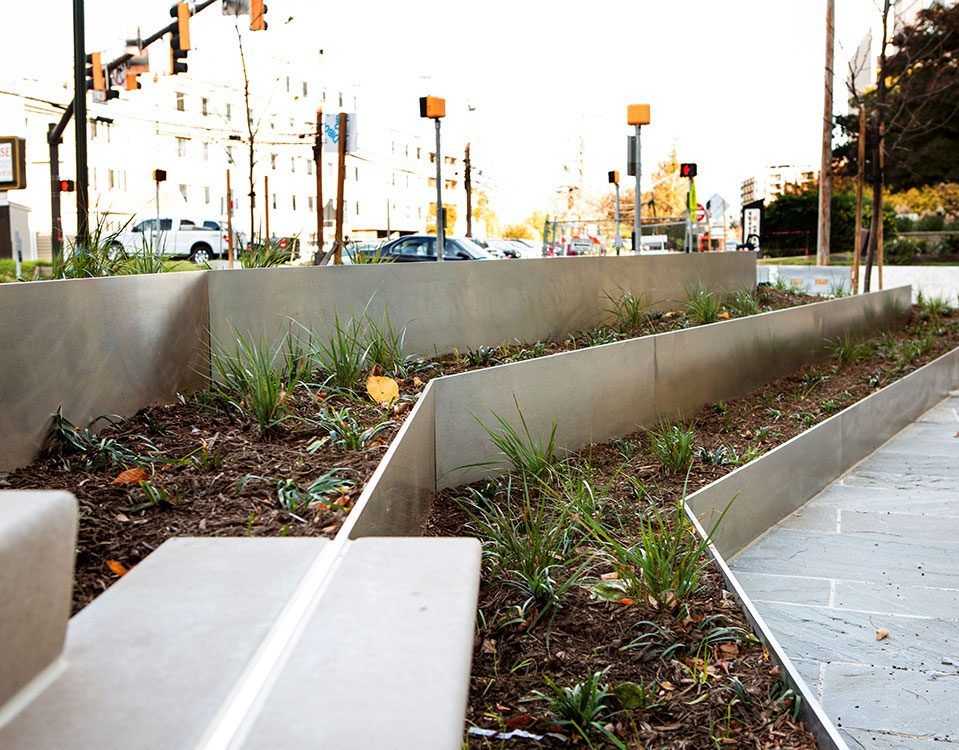 Stainless steel retaining walls added a modern touch to the building exterior.